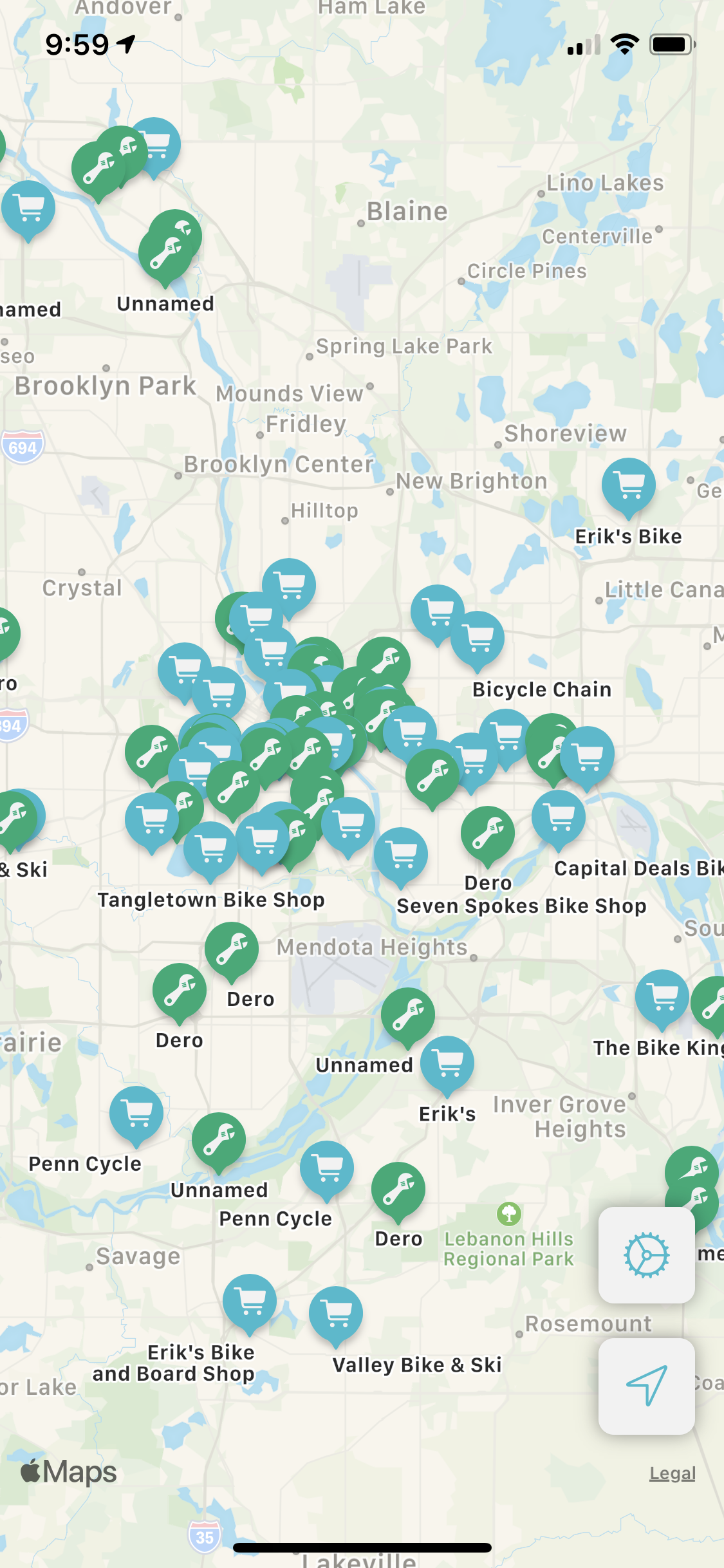 BikeFix is the easiest way to find nearby bicycle repair stations and shops on your iPhone when you're on the trail!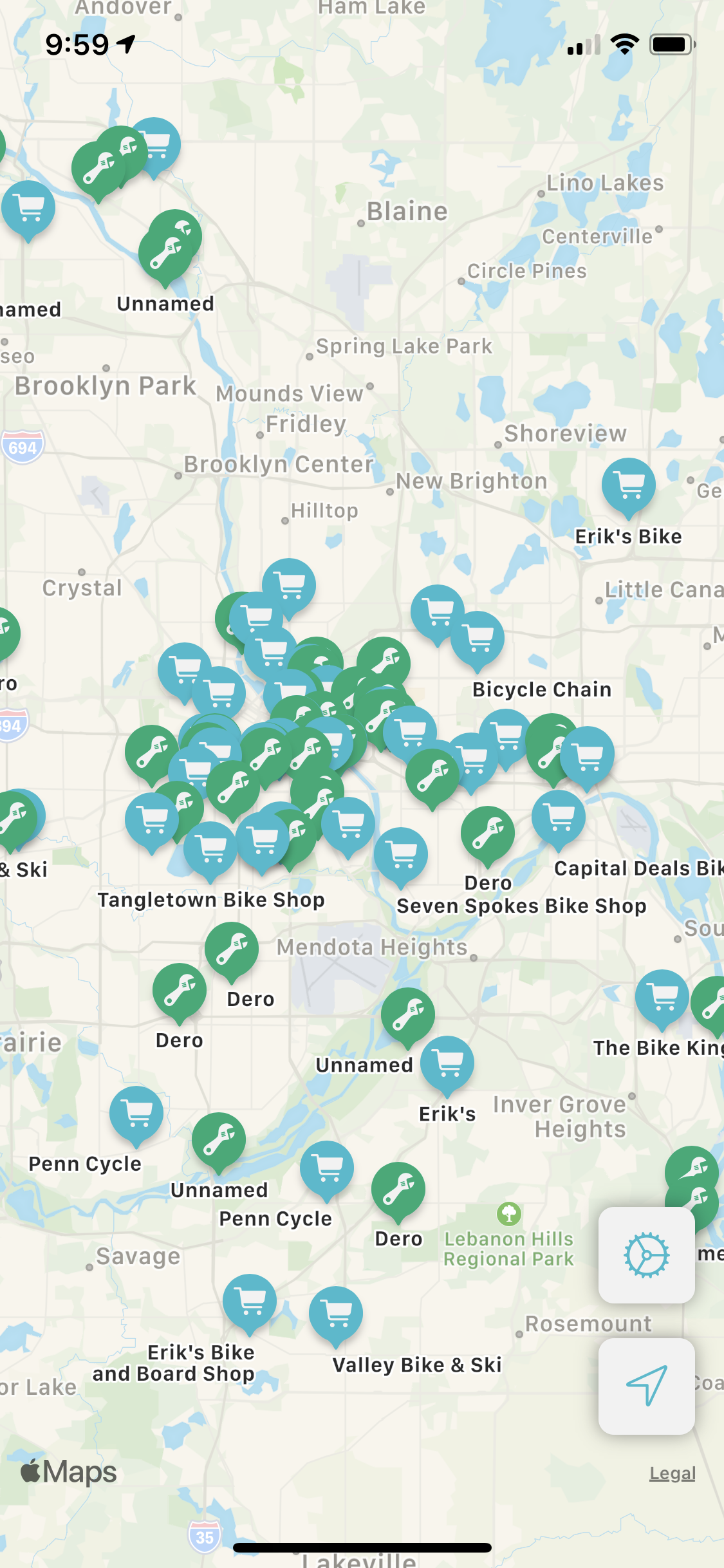 Bikefix taps into OpenStreetMap data for repair stations and shops anywhere in the world, and provides you with information including precise location, notes, phone, website. Plus, you can even open any station or shop directly in Apple Maps or Google Maps!
Open source
BikeFix is open source! It is written in Swift 5, and released under the GNU-GPL 3.0 license. View the full source code here.
Frequenty asked questions
Where is the data for the repair stations and stores coming from?
The data comes live from the Overpass API, a fantastic service that provides data from OpenStreetMap.
What can I do if I find information that is incorrect or missing?
Read this guide on how to contribute to OpenStreetMaps. Alternatively, please contact us with your correction!
Will you add other bike-related information?
We hope so! We plan on adding other amenities to the BikeFix map like compressed air spots, bicycle parking, and inner tube vending machines soon.
Does this app track me?
BikeFix is tracker-free, ad-free, and free of charge! Instead, we rely on tips. If you like the app, please leave a tip in the app settings page. See our privacy policy for more information.
Is there an Android version?
Unfortunately no. However, the source code is public, so anyone can create their own app using the same ideas!
Is there a macOS version?
A macOS version is coming soon!